Professional competence, experience and academic recognition
Professional ethics and deontology
New Technologies and innovation for the benefit of the client
Cohesion and solidarity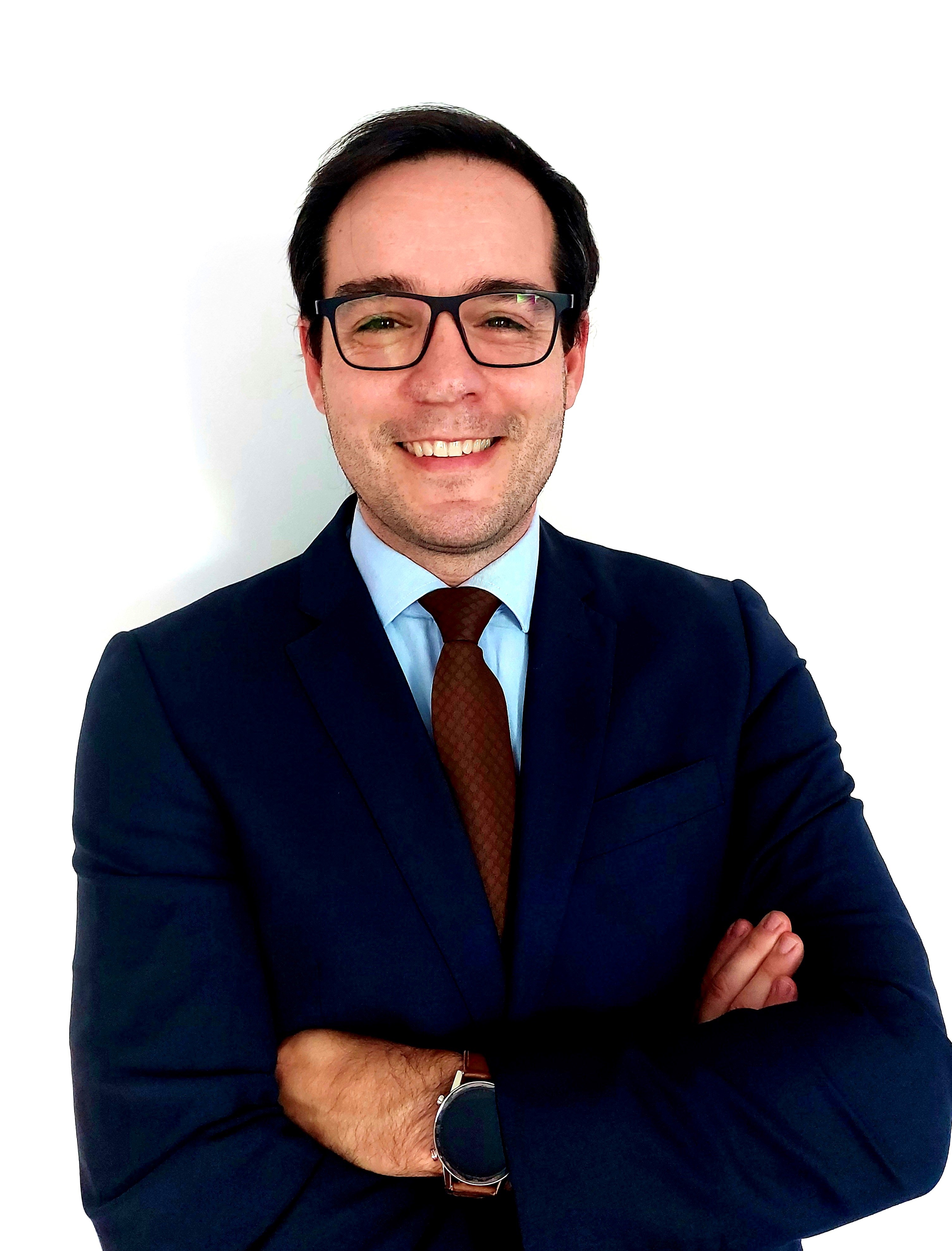 Paulo Pinto Pereira
Natural de Lisboa
Admitted to the Portuguese Bar Association in 2005
Languages:


Academic Background
– Master's Degree in Administrative Law in the field of Energy – Catholic University Law School Catholic University in the Specialisation Area: Energy and Administrative Law (2012), with the subject "Energy Efficiency Management Contracts: Legal Nature and Substantive Regime".
– Postgraduate Diploma in Administrative and Tax Justice – Faculty of Law of the University of Coimbra, specializing in Administrative and Tax Litigation (2008).
– Law degree from the University of Lisbon Law School (1997-2002).
Professional Career
– Founder of LCPP – Luis Costa, Pinto Pereira, Advogados, RL, (2014 – 2023)
– Law Firm Nobre Guedes, Mota Soares & Associados – Sociedade de Advogados, R.L., as Associate Lawyer, (2011 – 2014)
– Secretary of State for Energy and Innovation, as Advisor to the Secretary of State for Energy and Secretary of State for Energy and Innovation (2010-2011)
– Law Firm FDR – Flamínio Roza, Pinto Duarte, Corte-Real & Associados, RL as Associate Lawyer (2005-2010)
– Law Firm FR – Flamínio Roza & Associados as a Trainee Lawyer (2002-2005)
Publications
– "The incidence of IMI on wind farms", Terra de Lei, a. 2, n. 3, 2013, pp. 45-50;
– "Energy efficiency management contracts – legal nature and substantive regime", Cedipre Online Publications, no. 19, available at: http://www.fd.uc.pt/cedipre/pdfs/online/public_19.pdf
– "Energy efficiency management contracts in Portuguese and EU law – Legal nature and substantive regime Union law – Legal nature and substantive regime" – Revista dos Contratos Públicos do Brazil no. 4, Editora Fórum, 2014
Areas of practice