Professional competence, experience and academic recognition
Professional ethics and deontology
New Technologies and innovation for the benefit of the client
Cohesion and solidarity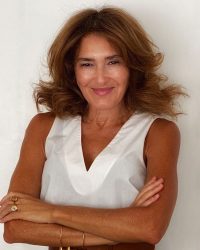 Vera Calheiros
Lisbon, 1966
Admitted to the Portuguese Bar Association in 1992
Languages:



Academic background
Post-graduation in Advanced Tax Law, Institute of Economic, Financial and Tax Law, FDL, in 2007;
Law Degree, Faculty of Law, University of Lisbon, 1991.
Professional Career
Partner at Monforte Calheiros & Associados, between 2005 and 2019;
Teacher in Post-graduation UTL – Faculty of Human Motricity, 2006 and 2016 to 2020;
Trainer in law and tax courses at the Interdisciplinary Center for Economic Studies 2004 and 2005;
Lawyer at Barros Sobral, G. Gomes & Associados, in 2003 and 2004;
Lawyer at Santiago Neves & Associados and Barrocas Sarmento Neves RL, between 1999 and 2002;
Senior Tax Consultant, at Ernst & Young, between 1997 and 1999;
Tax Inspection Expert, Law Area, Tax Authority, between 1994 and 1997;
Trainee lawyer, Prof. Rogério Fernandes Ferreira, in 1992 and 1993.
Publications and conferences
Speaker at several conferences in the field of Tax Law, promoted by IFE (International Faculty for Executives) Confer Forum and AIJA (Association International des Jeunes Avocats);
Author of legal articles published in Corporate Finance, Verlag Dashoefer, Jornal Económico, Jornal de Negócios and ECO.
"New concept of "personnel expenses and its consequences" is the title of the opinion article published on ECO / Advocatus em dezembro de 2021.
Areas of practice